It's an understatement to say that I love analytics. Honestly – my current love of marketing really revolves around marketing technologies and the vast amounts of data and insights we gather from those platforms. To blend my creative spirit with marketing analytics is a thing of beauty.
However – we've all been there, analysis paralysis! We all need help along the way and I lean on some incredibly insightful people (way smarter than me…or is it I?) and resources to push my knowledge base and grow my skill set on a regular basis. Here are my top six resources, when I'm looking for answers, insights, different perspective or whatever else ails me.
I've mentioned Avinash Kaushik in prior Vlogs and Blogs. I look forward to reading his blog "Occam's Razor" every Friday and its one of the few "MUST READS" that I still make time for. Avinash is known for his book, Web Analytics 2.0 & Web Analytics: An Hour A Day. I find his perspective and writing style refreshing, but more importantly he has some of the best analyses and explanations on how to review and extrapolate data that I've seen. He is a true expert who has helped me take my data analysis to the next level.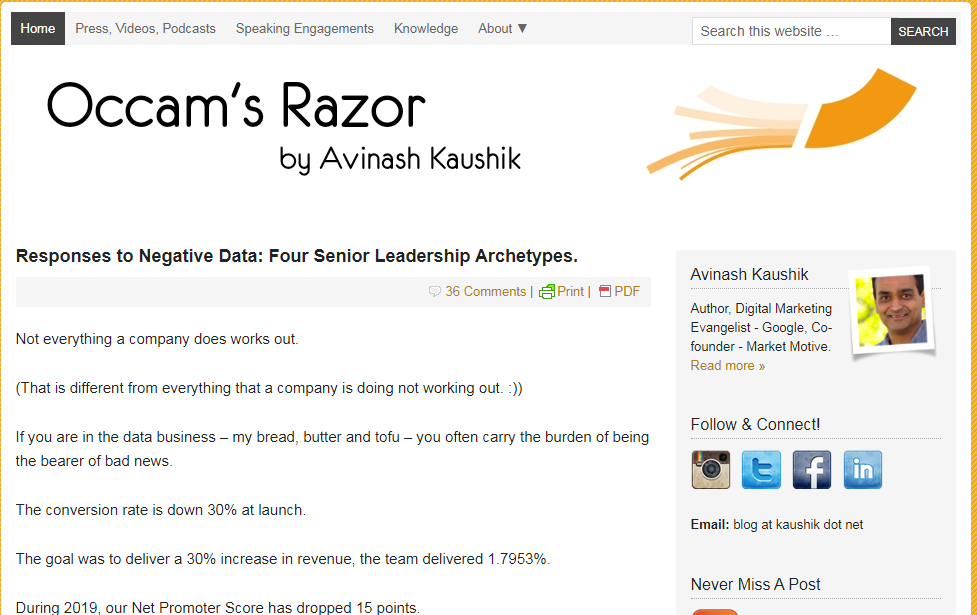 If you're not leveraging Google Analytics, then this should really be step 1 for you. However, my assumption is your organization is already using GA. There's a reason it's one of the most popular platforms to analyze your marketing efforts. Anyone and I mean ANYONE can for free, yes you read that right – take F R E E Google Analytics courses through their Analytics Academy. Here are all the current courses you can take. If you've yet to take a course, then I'd carve out some time in your schedule right now and get registered!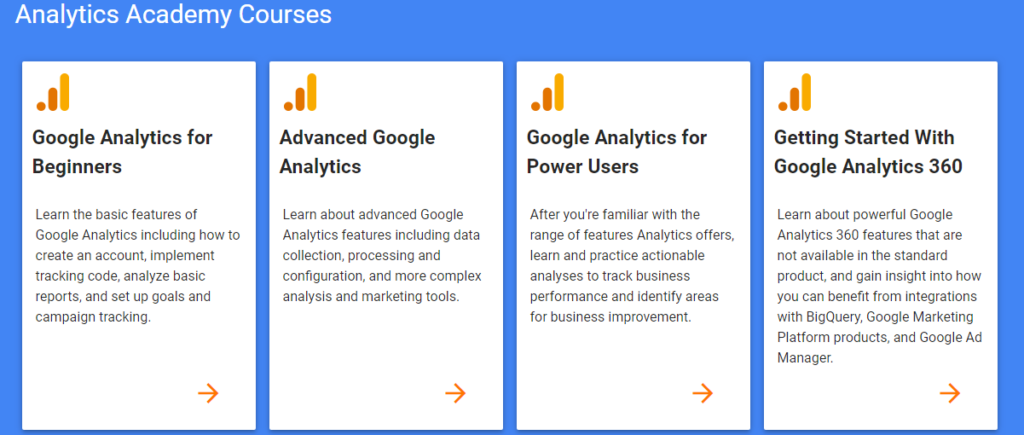 Sticking with the GA theme, I have to throw in Simon Ahava's Blog. He is a Google developer expert for Google Analytics and Google Tag Manager. Simon's blog obviously provides critical advice about Google Analytics or Google Tag Manager, as well as the latest trends in digital marketing and data analytics. I've seen many people refer to Simon as the GTM Guru. I'm dating myself, but it's like that scene out of Wayne's World – "We're not worthy, we're not worthy!"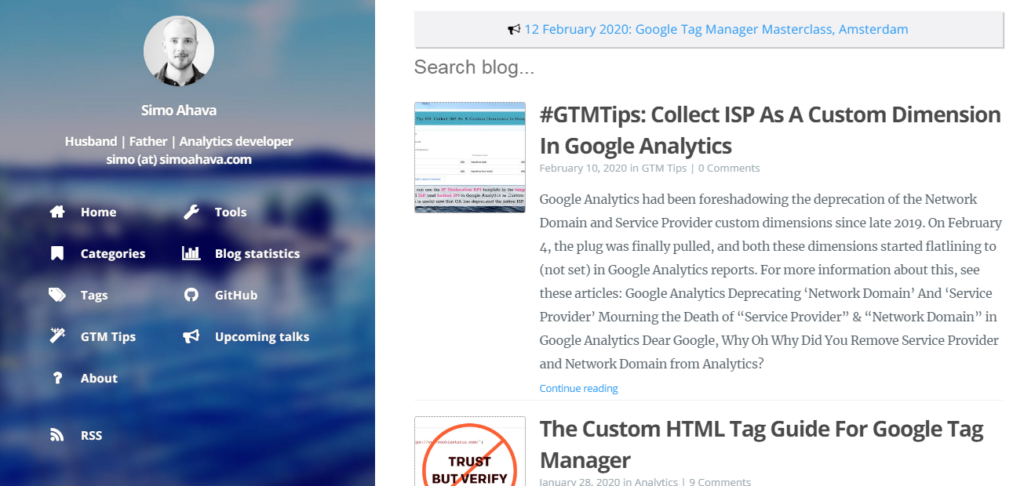 4) JeffAlytics
Jeff Sauer is the Founder of Data Driven and a digital marketer with a data-driven approach. His overall approach is very similar to mine and the Jeffalytics Podcast features in-depth interviews and origin stories of some of the most prominent names in Digital Marketing. Jeff's blog regularly helps me advance my knowledge of Google Analytics, PPC, SEO and Entrepreneurship.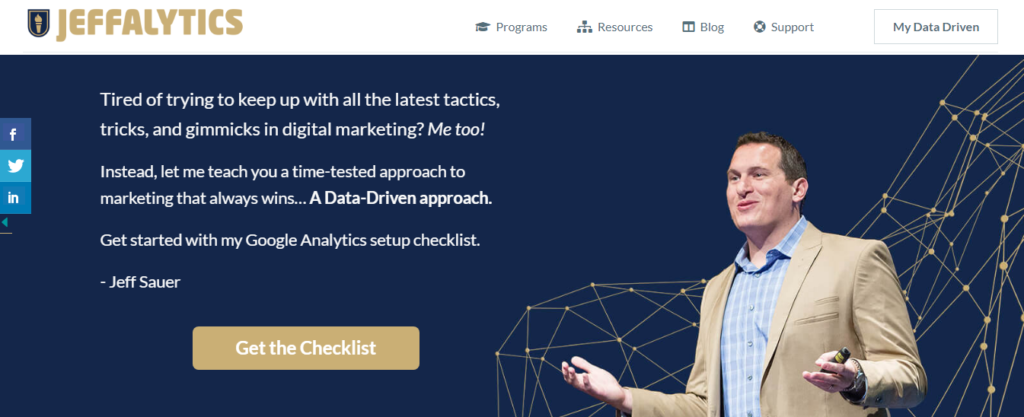 Daniel Waisberg is the founder of Online Behavior, a blog that provides insights for analysts looking to understand how online customers and prospects behave.  If you're looking for insight into targeting & segmentation, website testing & usability or web analytics & optimization, then this blog is for you!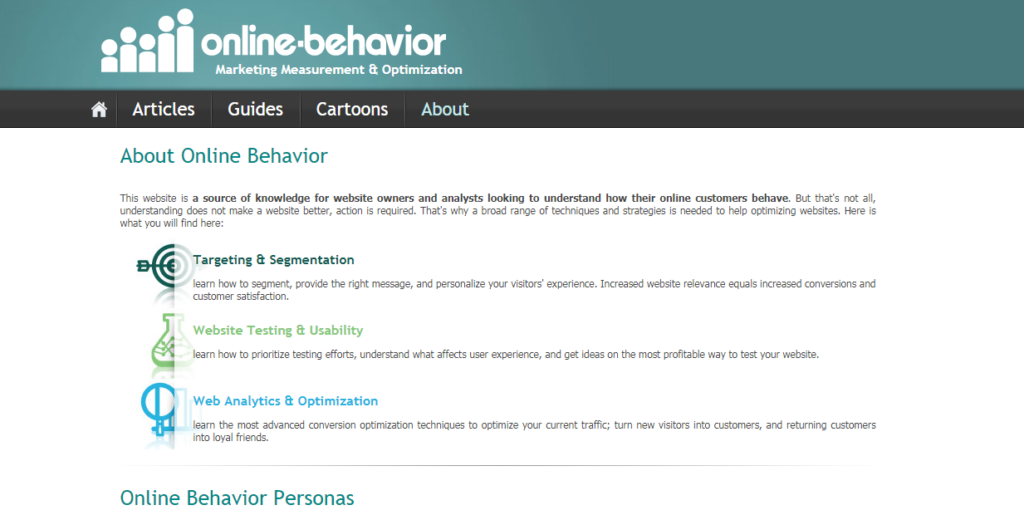 6) The Moz Blog
If I've got questions about SEO then my first stop is typically The Moz Blog. Their description says it best: "The industry's top wizards, doctors, and other experts offer their best advice, research, how-tos, and insights—all in the name of helping you level-up your SEO and online marketing skills." I couldn't have said it better myself.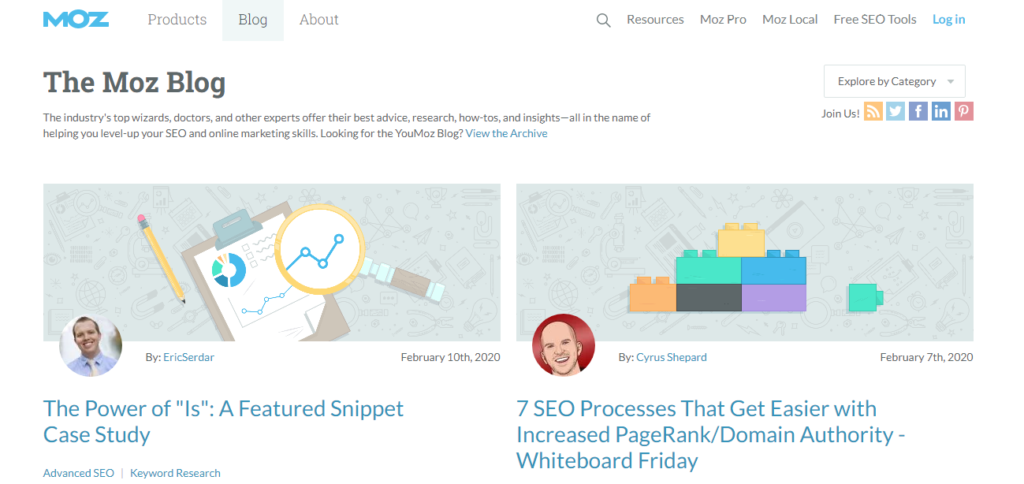 Thanks for taking the time to read our blog. We're all in this together, so I'd love your ideas and feedback. What are your top resources for learning more about marketing analytics? Comment and share below.